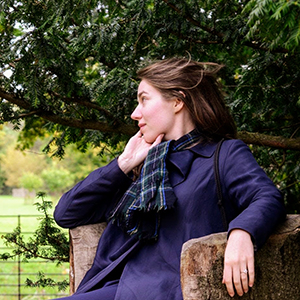 Margaux Quayle Cannon
I'm a professional illustrator living in Oakland, CA. I'm German-American and grew up in Maryland, but I've spent time in various other places since then! My work focuses a lot on editorial and children's book work, and I'm also passionate about design and hand lettering. My favorite way to work is using a mix of ink and digital media.
I'm available for freelance work and art licensing!

Education:
MFA Illustration from the Academy of Art University, San Francisco
BA(Hons) Graphic Design first class honours from Central Saint Martins College of Art and Design, London, UK.
Margaux Quayle Cannon
Ich bin tätig als Illustratorin und lebe zur Zeit in Oakland, Kalifornien, allerdings bin ich an der Ostküste afgewachsen. Meine Arbeit konzentriert sich größtenteils auf den Bereich Buchillustration für Kinder sowohl wie Editorial Illustration. Außerdem bin ich auch begeistert von Design und Kalligraphie. Am liebsten arbeite ich mit einer Mischung aus Tinte und digitalen Bildbearbeitungsmethoden.

Studium:
Master in Illustration von der Academy of Art Universität, San Francisco
BA(Hons) Grafik Design von Central Saint Martins College of Art and Design mit First Class Auszeichnung, London.
Let's work together! Please contact me with professional inquiries at
[email protected]

You can also follow me on twitter or instagram.